DMR Services
RadioMax Communications offers you a digital solution for your wide area 2-way radio communications needs, with our Hytera Tier 3 DMR trunking system, providing all DMR options such as Text Messaging, Private & Emergency Calling and GPS Fleet Management, with desktop and Android interfaces..
With infrastructure located on Xerox tower in downtown Rochester NY, we provide reliable digital communications throughout Monroe County and into surrounding areas, with plans to expand the system in order to provide coverage in the 5 county area and beyond.
RadioMax
 Communications can also offer you stand alone GPS service solutions for your fleet management from  
EZ
Fleet Tracking.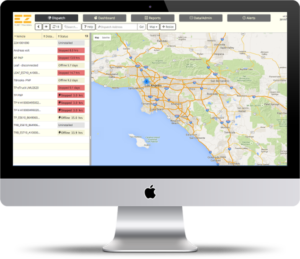 The web application and mobile apps are designed for desktop, tablet or smartphone. They allow you to manage your fleet while on the go.
You can set alerts for idling, off-hours use and a variety of other situations.
Applications include a wide variety of reports such as trip reports, driving behaviors and more.
Next Steps...
This is should be a prospective customer's number one call to action, e.g., requesting a quote or perusing your product catalog.