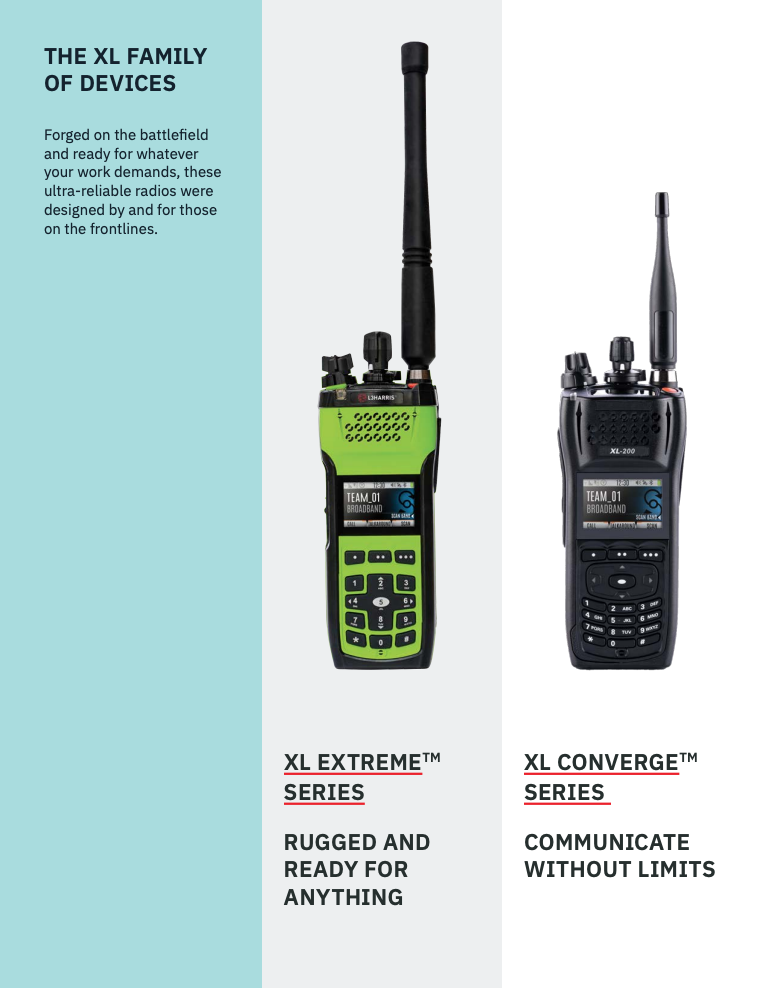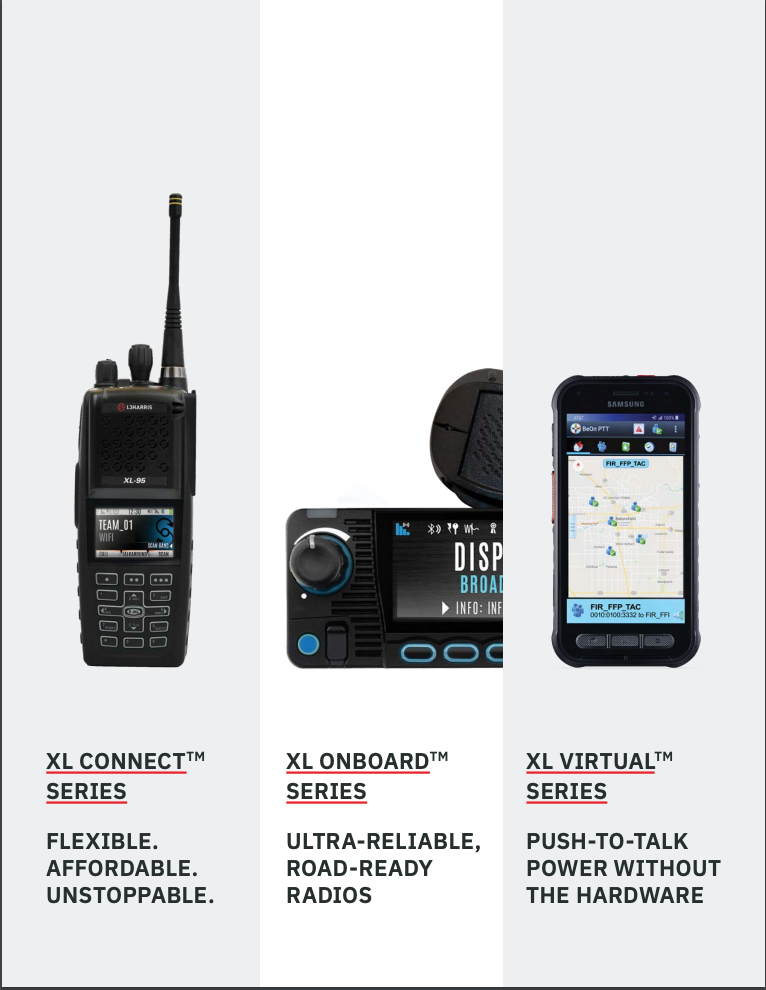 XL EXTREME™ 400P PORTABLE RADIO
Rugged and Ready for Anything
For all those who operate in extreme conditions, we offer a solution designed by firefighters: the XL Extreme 400P can take on the heat and keep you connected. This P25 radio features heat-resistant seals, thermal display and speaker materials.
Your Connection When the Heat is On
Built to the toughest industry standards:
Heat resistant seals and display to withstand temperatures up to 500°
Ruggedized against damage from 3-meter drops, salt water and humidity corrosion
Designed by and for Firefighter Challenges
Keeping everyone on your team connected is critical in extreme conditions such as fireground operations.
Top display with our unique visual zone coding
Color tagging and audio playback for last 5 calls
Larger emergency button and optional in-building location technologies
XL CONNECT™ 95P PORTABLE RADIO
Flexible. Affordable. Unstoppable.
Communicate on the move with Wi-Fi® voice and data, and enjoy advanced features typically only in higher-priced radios like GPS, instant recall and dual microphone advanced noise cancellation.
Multiple Layers of Encryption Keep Voice and Data Safe The XL Connect 95P is a P25-compliant portable radio, with an open architecture design so it connects seamlessly with multiple agencies and integrates easily with existing infrastructure. Advanced features like Multikey encryption and Over-the-Air-Rekeying (OTAR) are available to ensure your communications and data are safe.
Always-connected communications via Wi-Fi enabled voice Clear communication in noisy environments enabled by loud audio and dual microphone advanced noise cancellation Secure data and voice through top-level encryption capabilities P25 multi-agency interoperability and easy integration with existing equipment Backed with available 24/7 support Simplify fleet maintenance with device management over Wi-Fi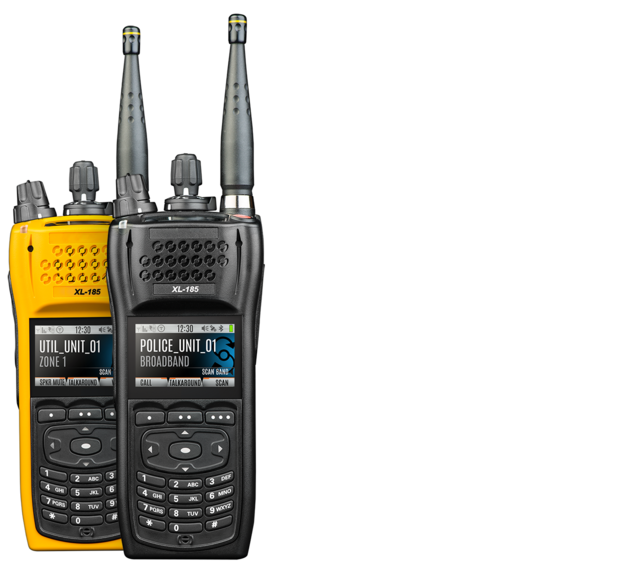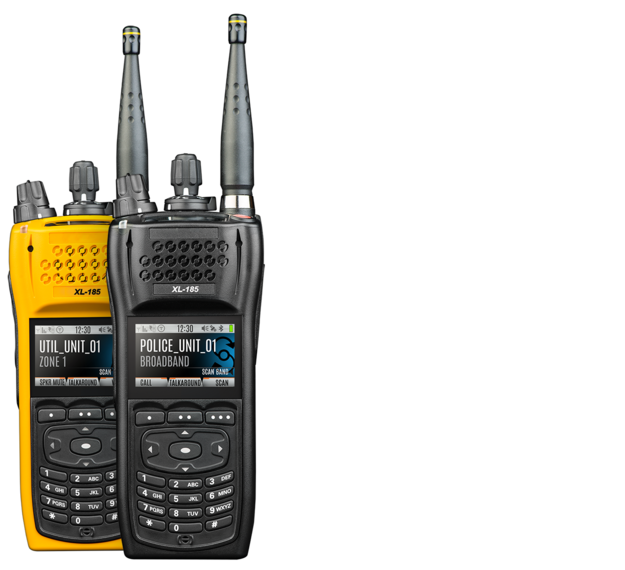 AT&T and Verizon Certified and FirstNet Ready™
Loud and clear audio with advanced noise cancellation
Optional cell modem for voice and data wherever cellular/LTE are available
Built-in Wi-Fi®, Bluetooth® and GPS connectivity
Ruggedized to meet stringent MIL-SPEC standards
Secure voice and data encryption
Intuitive and easy-to-use
BeOn Provides Secure Critical Communications — Quickly and Easily
Push-To-Talk without the hardware
Uses Wi-Fi® and LTE regardless of your cellular provider
Share up-to-the-moment voice and data with individuals, groups and agencies at the touch of a button
Android™ and Apple® iOS smartphone, tablet and Windows® PC compatible
Locate and track availability of in-field staff
Instant replay of missed calls and automatic call logging
Uses the existing BeOn application in your VIDA® Core
End-to-end voice and data encryption